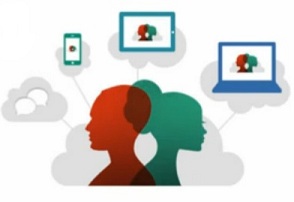 Expanding its award winning intelligent virtual agents (IVAs) solutions currently deployed on the websites of leading companies such as Michelin, SFR, GameFly, and Symantec, VirtuOz, Inc., the leading provider of IVAs for online marketing, sales, and support, today announced the availability of VirtuOz' IVAs for mobile phones and tablets.
Based on recent research, almost 50 percent of smartphone users access mobile apps 10+ times a day; 73 percent use mobile apps to assist or make a mobile purchase; and 78 percent use them for customer service. Yet 50 percent of applications are abandoned because they don't facilitate self-service, are not easy to use, and don't integrate with a live agent.
Designed to easily integrate with live chat and built to provide a contemporary customer engagement model able to meet the needs of today's on the go user, retailers, insurance companies and banks can leverage VirtuOz' IVAs for mobile to create innovative applications such as:
• Personal virtual shopping agents, the online equivalent of a savvy sales representative on the floor.
• Virtual insurance agents that provide onsite accident support by guiding customers through the claims process – from taking pictures, to filling out paperwork, to filing a police report.
• Virtual bank tellers that facilitate e-payments, transfer funds and check balance status.
"Businesses are increasingly looking for innovative ways to engage customers in a mobile world," said Pamela Kostka, CMO of VirtuOz. "The conversational interface provided by virtual agents is ideally suited to engage customers on mobile platforms and provide an effortless and rewarding customer experience that creates loyal customers. VirtuOz IVAs for mobile are introducing a new era of speech-, touch¬- and tap-based interactions that are changing the way businesses transact with consumers in the same way that Apple's Siri® and Google Now have changed the way consumers interact with their phones for personal use."
At the root of innovative VirtuOz mobile applications is the most advanced and widely deployed IVA technology available today. Key features of VirtuOz IVA for mobile and tablets include:
• Multi-input flexibility giving end users the choice to use speech recognition, multi-touch, or typing interchangeably
• Multi-lingual support for English, French, German and Spanish.
• Native mobile application integration enhancing the user experience by providing relevant location-based information
• SDK availability that supports the latest mobile iOS and Android OS.
• Speech API for plug and play integration with any speech recognition solution.
• SMS channel accessibility for the broadest audience reach via SMS text message.
Availability
VirtuOz' intelligent virtual agents for mobile phones and tablets are available now. Pricing is an annual subscription based on conversation usage and a one-time set up fee.