Artificial intelligence chatbots, or AI chatbots, are chatbots that come with the ability and context to understand the language of the users they are interacting with. AI chatbots use features like machine learning and natural language processing to constantly learn more about how to interact with and respond to human agents.
Some AI chatbots are not computer based; rather than are voice assistants like Apple's Siri or Amazon's Alexa. AI chatbots can be used for a number of reasons, but are often used in high-level enterprises to help customers understand complex products or onboarding.
AI chatbots are useful for businesses that might not have time to constantly manually teach the chatbot how to interact with humans or set up long chat dialogues so that the bot can follow a conversational flow, leading a user to an end goal. Instead, the AI chatbot learns on its own by inferring from the conversations it has with humans.
How to Choose the Best AI Chatbot Platform
If you're in the market for an AI chatbot, then you need to be in the market for a solid AI chatbot platform that will support the complex nature of the software.

Step 1 - Determine what the AI chatbot will do for your business. What is the purpose of building a high-level artificial intelligence-based chatbot program? Are you looking for something to help onboard customers onto your product and help them learn the key features? Are you hoping for a chatbot to provide high-level customer service for your customers? Perhaps you want the AI chatbot to help customers shop for products, use your products, etc. There are a lot of different possible capabilities of AI chatbots and building one means understanding what features and functions that the AI chatbot is intended to serve for your business.
Step 2 - Once you know what functionality the AI chatbot is intended to have, explore options for a chatbot platform that supports the creation and maintenance of those capabilities. Not all chatbot platforms are the same and not all offer the same tools and concepts. So finding one that supports all of your requirements is necessary to having the smoothest AI chatbot creation and support experience. A necessary part of finding the proper AI chatbot platform is determining an AI chatbot budget, which will include the price of the platform in addition to the creation of the AI chatbot.
Step 3 - After determining a budget and the required functionality of the AI chatbot, and once you've browsed the available AI chatbot platforms, decide on a platform that meets your budget and requirements. Make sure you understand the contract, pricing, and requirements of the chosen platform.
Step 4 - After choosing the platform to support the chatbot, create and deploy the AI chatbot.
Here are some questions to ask a potential AI Chatbot Platform:
What key AI features does the platform support?
What level of chatbot capabilities does the platform support?
What are the costs of building, deploying, and supporting the chatbot?
Does the platform specialize in artificial intelligence?
How much does the platform cost?
Is it a one-time payment or are there fees?
Does the platform support collection of user data?
Does the platform integrate with other business systems?
Key Benefits of using an AI platform for your chatbot: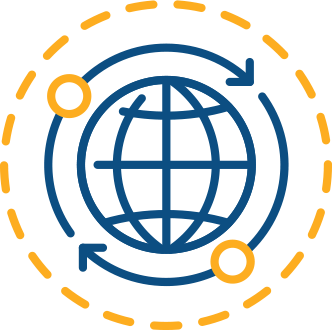 Natural Language Processing
AI chatbots can use more complex programming to better understand and interact with human agents. When a human chats with the AI chatbot, the AI chatbot can browse the conversation and pick up on the words that the human is saying and use that information to direct the human to what they need. This provides a better user experience for the human interacting with the AI chatbot.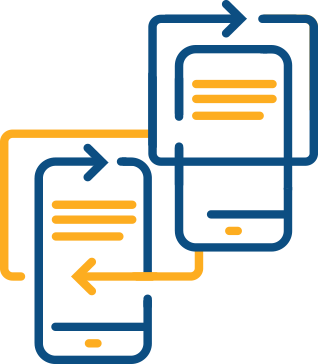 Machine Learning
AI chatbots don't simply regurgitate the information programmed into them by a human; they use their complex capabilities to learn by doing. Each interaction an AI chatbot has with a human user teaches the chatbot more about how humans speak and the chatbot learns to recreate those behaviors in future interactions. An AI chatbot's constant learning will help it create its own personality and thus create a better user experience. The AI chatbot relies on patterns to infer and learn how to perform specific tasks without the work of a human programming the AI chatbot to do so.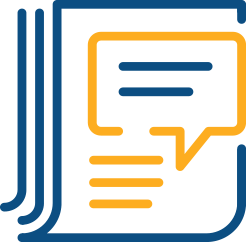 High-Level Engagement
The AI chatbot's ability to use Natural Language Processing and Machine Learning to improve its capabilities and provide a better user experience also means that AI chatbots can function more efficiently in high-level contexts than other types of chatbots. That means that businesses or enterprises with complex product listings, difficult onboarding processes, or hard to understand information, are better off using AI chatbots that can more easily understand what human agents are saying in the chat interface, as well as requiring less manual teaching by the creator.