Ecommerce chatbots revolutionize the online shopping experience for customers. An ecommerce chatbot is the same type of computer program as a normal chatbot, but personalized and customized for an online shopping experience.
Ecommerce chatbots can function in a number of different ways. Often, they are menu-based, providing a user with a menu of options to push the conversation forward. Typically, these menu-based options involve shopping, understanding or locating products, and more. Sometimes, ecommerce chatbots function to solve customer inquiries in a quick and efficient manner, without the customer having to jump through hoops and/or wait for a response. This also lessens the burden on the ecommerce shopkeeper or business.
Ecommerce chatbots have a range of different capabilities and functional levels. From answering simple FAQs, to finding products, to performing sales and shipping requests, these bots can provide a lot for an ecommerce business.
How to Choose the Best Ecommerce Chatbot Platform
Choosing the proper chatbot platform for an ecommerce chatbot requires understanding the needs of the customer base and the way that the chatbot needs to function.

Step 1 - Understand the needs of the customer base. Different customers for different ecommerce businesses require different functionality. If the customers are seeking a way to learn about products or shop more efficiently, the ecommerce chatbot needs to match those capabilities. Alternatively, if customers are seeking a more efficient service solution, the chatbot could work more to provide answers to questions, shipping dilemmas, and order inquiries.
Step 2 - Decide on the preferred functionality of the chatbot. Once the needs of the ecommerce customer base are well understood, a business needs to determine the functionality of the ecommerce chatbot in response. Knowing what customers are looking for is the first step to creating a quality chatbot solution. Different chatbots require different capabilities; for example, an ecommerce shopping bot might require a more menu-based, giving the user options to lead them through a conversation flow, while an ecommerce support bot might require more NLP and AI qualities.
Step 3 - Find a platform that supports the required capabilities and fits the chatbot budget. Understanding the budget available to support the creation of an ecommerce chatbot is necessary as it will likely determine the level of functionality in the chatbot solution. Once this is determined, a business must compare and contrast the offers of different chatbot platforms, seeking the platform that best meets the predetermined requirements.
Step 4 - Deploy the chatbot. Once the platform is chosen and the bot is built, deploy the ecommerce chatbot solution.
Here are some questions to ask a potential Ecommerce Chatbot Platform:
How will the platform protect customer privacy?
What level of capabilities does the platform support?
What are the costs of building, deploying, and supporting the ecommerce chatbot?
Will the chatbot be able to collect user data?
Are there maintenance fees involved?
What is the payment structure?
Does the platform specialize in supporting ecommerce chatbots?
Key Benefits of using an Ecommerce platform for your chatbot: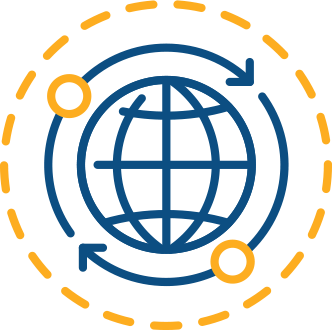 Product Guidance
Often, ecommerce businesses have a wide range of products that require a significant amount of time to cover by simply browsing through a website. This can be challenging and overwhelming for customers. Ecommerce chatbots can simplify this by providing product guidance to customers by way of product recommendation or product location. Product recommendation chatbots can lead a customer through a conversation funnel that requires them to select specific requirements for the product they are seeking, and then provide a selection of options. Product location chatbots can use NLP to understand what a customer is seeking and provide options in the same manner.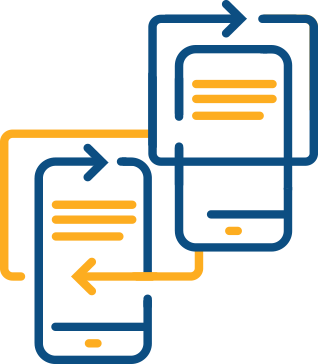 Cart Abandonment
One major cause of customer churn in ecommerce is cart abandonment. This means a customer leaves a website before following through with a purchase. By using an ecommerce chatbot, a business can reduce instances of cart abandonment by using the bot to remind the customer of the cart. This way, if the customer simply needed time to think about the purchase or forgot to complete the purchase, they will be reminded in an efficient way that leads them straight back to the cart. Often, ecommerce chatbots even take payments and complete purchases from right within the chat interface.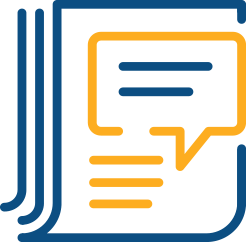 Lead Competition
Using an ecommerce chatbot puts businesses leagues ahead of their competition by providing efficient service options for customers that might not be found elsewhere. In a world where instant gratification and efficient flow is key to customer satisfaction, implementing an ecommerce chatbot is a great step towards creating an automated customer experience that results in more sales and higher customer satisfaction rates.

Customer Privacy
Users are more concerned about their privacy than ever, so implementing an ecommerce chatbot is a great way to maintain that privacy. Customers will trust chatbots that are not pushy and don't ask too many intrusive questions. Ensuring that the ecommerce chatbot only asks the necessary information is key to maintaining customer satisfaction and protection of privacy. Additionally, this is why it's necessary to fully understand the ability of the chosen ecommerce chatbot platform to safeguard customer information; in the case of ecommerce, customers are often sharing sensitive data.