Chatbots are often found on messaging services such as Facebook Messenger. Web chatbots function like these, however, they exist on a business's website rather than a third-party platform such as a messaging service.
Web chatbots function in the same way as Messenger chatbots; they interact with website visitors via a pre-programmed chat interface in order to accomplish certain tasks.
Web chatbots can function to help website visitors find products, make appointments, answer questions, and more.
Web chatbots can also function to merge the user experience with web and messaging services, such as Facebook Messenger. A user can begin an interaction with a web chatbot on a website and end the interaction on Facebook Messenger.
Then the company that deployed the website based chatbot will have all of the data that was acquired by the web chatbot and use it to push content to the user via a Facebook Messenger channel.
How to Choose the Best Web Chatbot Platform
Choosing a web chatbot platform is an important part of the process of deploying a web chatbot for your business's website.

Step 1 - Determine what you want the functionality of the web chatbot to be. What purpose will it have? What tasks will it complete? This means pre-determining the programming of the bot before building it. Is the chatbot intended for customer service or customer acquisition? Will it promote user engagement on the website? Will it help users find products? Will it even sell users products? Perhaps it will book appointments or answer commonly asked customer questions. These are the things that have to be understood before finding the proper web chatbot platform for your business.
Step 2 - With the desired functionality of the web chatbot and your business's chatbot budget in mind, browse web chatbot platform options. All platforms provide different services and options and they all have different pricing options as well. Finding the proper platform for your web chatbot means juggling the chatbot requirements with the amount set aside for your chatbot development efforts.
Step 3 - Compare the pros and cons of each web chatbot platform according to your requirements. Make sure that the chosen platform fits your requirements.
Here are some questions to ask a potential Web Chatbot Platform:
How much will the platform cost up front and will there be any hidden fees?
Are there any recurring fees?
Can the platform bridge data with other marketing or business systems?
Is the platform mobile friendly?
Can it handle multiple languages?
Key Benefits of using a Web platform for your chatbot: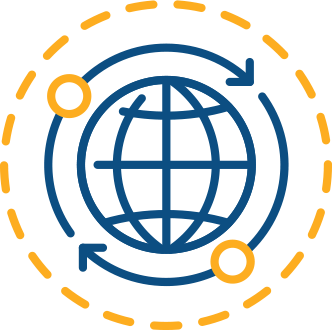 Customization of User Experience
Chatbots that are created for website instead of messaging channels have more opportunity and ability to allow for customization of the user experience. Because messaging channels are typically owned by third-party companies rather than the companies deploying the chatbot, it is the third-party companies that control each aspect of the UI and UX. With a web chatbot, the third-party company is avoided, meaning that the company responsible for the chatbot can customize the end experience to make it smooth for the customer.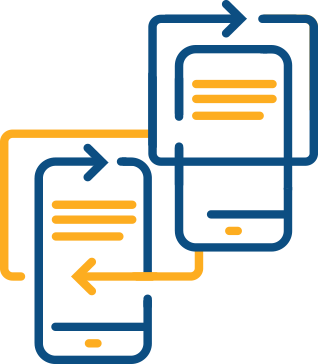 Less Dependency/Risk
Similarly, with web chatbots, the company is not dependent on any third-party platforms to ensure the lifetime and future sustainability of the chatbot. These third-party platforms change their rules and regulations frequently, and at the drop of a hat the future of a chatbot can be compromised if, for example, Facebook Messenger changed the reach of Messenger chatbots. Web chatbots are managed and controlled by the website owner, and the dependency falls only on the business responsible for the chatbot. Using a web chatbot means that a business does not have to rely on anyone else to make sure that the chatbot continues functioning.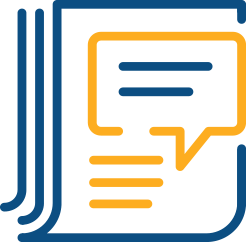 User Privacy
Many people don't trust messaging services with their personal data or their privacy. Having a website based chatbot in lieu of -- or in addition to -- a messaging service provides a user with a different channel to interact with the bot. Similarly, for companies in industries like healthcare, insurance, etc. privacy is crucial. When using third-party messaging platforms to host your chatbot, the users that interact with the bot still belong to the platform owner in the end. This can result in companies losing data that they have acquired via messaging chatbots. That's why many companies like this are moving towards developing web chatbots instead.

No Login Required
One major cause of customer churn and users not interacting with a chatbot is the fact that, if the bot is based in a messaging service, it will require a login to use it. Not everybody uses messaging services and not everybody wants to sign up for them, so having an accessible option like a web chatbot for customers that don't use any of the third-party platforms that chatbots can live on is crucial. Similarly, when a user is attempting to use a chatbot and they are required to input their Facebook (or otherwise) login, it disrupts the user flow and often will result in the user exiting the page. With web chatbots, no login is required. This means anyone can use the chatbots and engage in the conversation without requiring any personal information or logins.