Enterprise chatbots are business chatbots that typically require advanced functionalities in addition to basic chatbot interaction and solutions.
Because enterprises are often large, these companies will require large-scale chatbot solutions involving:
Intelligent handling of user requests
Natural language processing capabilities
Smooth integration with business systems and platforms
Multiple language handling
Enterprise chatbots can function as internal solutions for automating administrative tasks such as human resources or administrative assistance. Often, chatbots act as a virtual assistant.
Many enterprise chatbots are customer-facing; they perform tasks such as customer support and service, acquire customers, improve customer engagement, and more.
Enterprise chatbots vary specifically in the depth of their capability. They are required to be more complex than everyday business chatbots as they are handling a massive amount of data and working on solutions to more complex cases.
These chatbots can use NLP and conversational funnels to acquire information from users and then integrate with other business systems to transfer the data and complete tasks.
How to Choose the Best Enterprise Chatbot Platform
To choose the proper enterprise chatbot solution platform one must take into account multiple considerations.
An enterprise must know what the chatbot will be used for, what they expect for ROI, and what their budget is to build and deploy the chatbot.

Step 1 - Determine what the chatbot will do. It is important to understand what functionalities a chatbot must have before comparing and contrasting potential enterprise chatbot platforms. Additionally, determine the budget available for the creation and administration of an enterprise chatbot solution.
Step 2 - Research potential enterprise chatbot platforms that fit with chatbot requirements. Determine how the platform will ensure the chatbot learns progressively, understands complex requests, and is deployable in a quick, secure way. Find out how much the platform will costs.
Step 3 - After comparing the multiple platforms considered for enterprise chatbot development, determine which platform best fits the requirements for said enterprise chatbot. Ensure the chatbot is programmed to fit the predetermined needs and is capable of handling the necessary functions.
Step 4 - Deploy the chatbot wherever it is deemed necessary. This can be on a number of platforms, such as web, SMS, Facebook, or other Messaging Apps.
Here are some questions to ask a potential Enterprise Chatbot Platform:
What are the costs to build and run the chatbot?
What is involved in the contract?
Are there any hidden fees?
What kind of support is available?
Will the chatbot be able to intelligently handle complex requests?
Will the chatbot feature multiple language handling?
Does the platform feature integration with other business systems and platforms?
Key Benefits of using an Enterprise platform for your chatbot: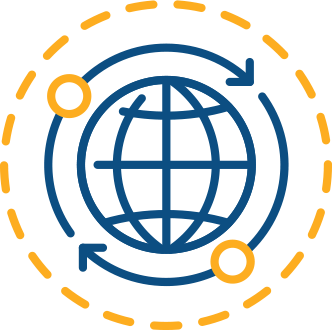 Reduce Costs
Chatbots are known to dramatically reduce customer service and sales costs for businesses. For large enterprises, this can be a huge benefit. Enterprise chatbots can answer basic user inquiries freeing up time for customer service representatives to address more complex situations. This allows an enterprise to spend less on massive customer service and support teams and reduces the need for a lot of off-hour representatives.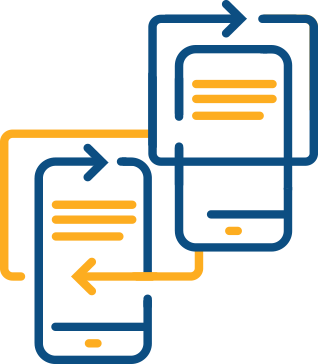 24/7 Assistance
Enterprise chatbots function no matter the time of day or place in the world. As long as a user has access to the bot, the bot will interact with the user via the chat interface. This allows for 24/7 user assistance. Customers will not have to engage with the enterprise between business hours; rather, they can contact the bot at any time and receive the assistance they need. Depending on the depth of functionality in the chatbot, this could mean finding solutions to complaints and problems or even making sales.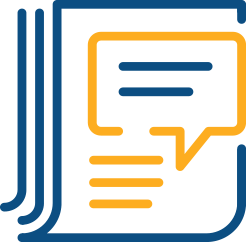 Streamline Processes
Enterprise chatbots help streamline processes for multiple different departments in a company. From customer service, to marketing, to sales, to human resources, chatbots can offer automated solutions that reduce time spent doing basic tasks and give enterprise professionals more opportunity to focus on bigger projects. Chatbots can also function to streamline communication and collaboration between teams.

In-Depth Product Assistance
Enterprise companies often have large product listings featuring numerous products that can be difficult for a customer to tell apart or choose from. An enterprise chatbot can help customers by acting as a personal shopping assistant or product finder. In this case, the chatbot can lead the customer through a conversational funnel by asking questions to determine the customer's product needs, eventually leading them to the proper product.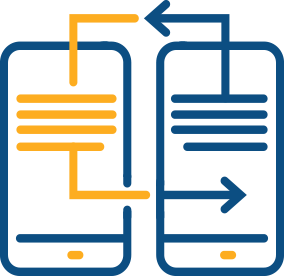 Approachable Interface For Complex Products
Enterprise company products are often high-level, intended for business use, and can be complicated to understand. Rather than reading lengthy white papers or how-to documents scattered with industry lingo, a customer can instead interact with an enterprise chatbot which will walk them through the product. The bot is approachable, easy to understand and interact with, and the chat interface makes the communication easier to follow. Additionally, the enterprise chatbot can lead the customer to further information regarding product usability.