Sales enablement involves providing a sales team with the tools, information, and content required to sell more effectively. Therefore, a sales enablement chatbot assists in providing these tools and making sales more efficient.
Sales enablement chatbots help sales teams become more efficient by adequately gathering all necessary information and content in one place. The chatbot can not only interact with customers, cutting the time and duties of the sales team and allowing a business's human salespeople to focus on more high-level and conversion-ready users.
Sales enablement chatbots used as sales bots also promote more sales by being functional 24/7. This means that a business can save money by not having to hire sales people for all hours of the day or in multiple areas and time zones in the world. The sales enablement chatbot can perform the sales pitch, answer user questions, direct a user to a human salesperson, or complete the sale at any time of day no matter where the user is located.
Overall, sales enablement chatbots lessen the stress of sales teams with tons of inquiries coming their way by taking a number of inquiries, especially in the case of first contact inquiries, and leaving the highly trained sales reps to handle conversion-ready customers.
How to Choose the Best Sales Enablement Chatbot Platform

Step 1 - Consider the requirements for your sales enablement chatbot. Requirements involve the functionality of the sales enablement chatbot, the budget your business is willing to provide for the chatbot platform and chatbot creation, and the end goal of the sales enablement chatbot. Functionality involves multiple things; what the sales enablement chatbot will say and act like, what the chatbot will do (i.e., will it simply support sales people or will it sell on its own as a 24/7 automated sales bot?), and what information the chatbot will collect from users. Understanding these things and determining them for your business's needs is the most important aspect of the sales enablement chatbot creation process.
Step 2 - Weigh the pros and cons of a number of different sales enablement chatbot platforms, comparing the key features of the platforms and what they mean in regards to your sales enablement chatbot requirements. Ask plenty of questions to each sales enablement chatbot platform to ensure that you are equipped with the best information possible and prepared to make a well-informed decision.
Step 3 - Once you've adequately compared and contrasted a number of different sales enablement platforms keeping your requirements for your sales enablement chatbot in mind, select the platform that most distinctly adheres to your business needs.
Step 4 - Once you've chosen the best sales enablement chatbot platform for your business in consideration of your budget and sales enablement chatbot requirements, create and deploy the chatbot.
Here are some questions to ask a potential Sales Enablement Chatbot Platform:
How much does the sales enablement chatbot platform cost?
What sales enablement chatbot capabilities and functionalities does the platform support?
Does the platform support streamlined communication between sales teams?
Does the platform integrate sales enablement chatbot data with other business systems?
Are there any extra fees required to use the platform?
Key Benefits of using a Sales Enablement platform for your chatbot: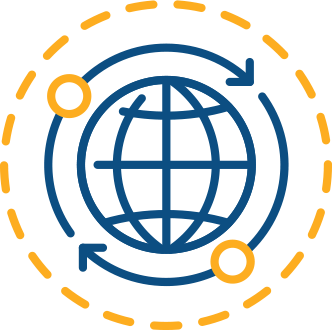 Streamline Sales
Using a sales enablement chatbot and sales enablement chatbot platform streamlines sales processes by creating an automated and efficient flow. The short, easy-to-read messages used by chatbots provide for quick service for a customer or even a sales rep interacting with the bot. The easy to follow conversational dialogue flow easily leads potential customers through a pre-programmed sales funnel, engaging the user each step of the way in the interactive chat interface. This results in more conversions and less customer churn.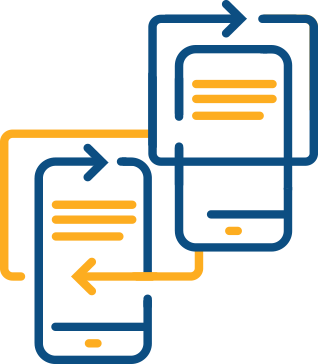 24/7 Availability
Being available 24/7 is one of the major key benefits of sales enablement chatbots and platforms. It's a necessary option that helps promote more sales, lessen company spend on more salespeople and bigger, global sales teams, and allows a global customer base that results in diversified sales. Having a 24/7 automated sales rep produces a better ROI as it is never taking time off; it is simply functioning at full capacity all day, every day, gathering new leads and converting more customers.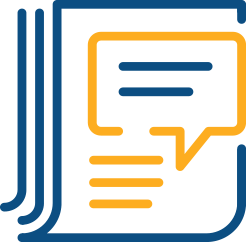 Scalable
A sales enablement chatbot can be as functional as a person programs it to be. That means that the sales enablement chatbot can handle a single query or be programmed to handle dozens, even hundreds of different queries. Additionally, a sales enablement chatbot can be updated frequently, adding new capabilities and teaching it to handle more. This is easy and quick to do, resulting in very little time spent teaching or training the sales enablement chatbot and more time for the chatbot to actually function. Scaling the sales enablement chatbot means scaling your business, as the more functionality of the chatbot means the more queries and sales it can handle.