Customer support chatbots serve to function as an automated alternative to live customer service and customer support teams. These bots handle customer inquiry using natural language processing and machine learning methods typical to other types of business chatbots.
Customer support chatbots will utilize the programming that a business has put in place, such as FAQ responses and business information. The bots will pull this information when faced with customers that ask questions to trigger the pre-programmed responses. Because customer support chatbots are programmed by a business, they can be programmed to respond using any voice or tone; they can even have a personality to set them apart from other business' chatbots.
Customer support chatbots are proven to drastically reduce customer service costs for businesses as well as provide better service due to their 24/7 nature. That's why they are useful for businesses with a growing global base of customers and a lack of a 24-hour customer support team.
How to Choose the Best Customer Support Chatbot Platform
It's necessary to choose a chatbot platform that includes features inherent to customer support chatbots, including machine learning and natural language processing capabilities and/or options for a live operator to take over the chat interaction.

Step 1 - Consider the features that you want your customer service chatbot to have. Will it have a specific personality, or will it simply be there as an automated question-answer service for your customers? What will be the extent of the chatbot's functionality? You will also need to know whether or not you want the customer support chatbot to collect user data while performing its usual duties.
Step 2 - Shop the platforms available to you and the extent of chatbot functionality they offer in consideration with your preferred chatbot budget. The budget includes the price of the platform, the chatbot creation (if you are hiring someone else to do it), deploying the bot, and the maintenance of the bot afterwards. Understand who covers maintenance of the bot.
Step 3 - Choose the platform that best fits your budget and your needs for your customer service chatbot.
Here are some questions to ask a potential Customer Support Chatbot Platform:
What functions does the platform support?
Does the platform support chatbot learning competence or will I have to teach the chatbot manually?
Does the platform have key NLP and AI capabilities?
How long will it take to set up and deploy a fully integrated chatbot solution?
What is the pricing of the platform?
Are there payment plans and what is the payment structure?
Are there hidden fees or maintenance fees?
Will the platform support the collection of user data?
Key Benefits of using a Customer Support platform for your chatbot: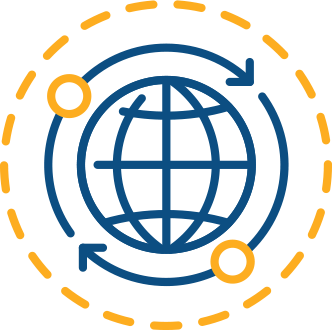 24/7 Customer Support
Using customer support chatbots in place of live customer support teams allows your business to offer customer service 24 hours a day, 7 days a week. Especially for small businesses, compensating customer support teams can be a difficult expense to maintain, and usually that means only having customer support available during normal business hours. So if customers are seeking support outside of business hours, they will either have to wait for a response or move on to another company for their needs. By implementing customer support chatbots, customers who are seeking solutions no matter the time of day will have access to a feature that helps them solve problems or answer questions. This will reduce customer churn.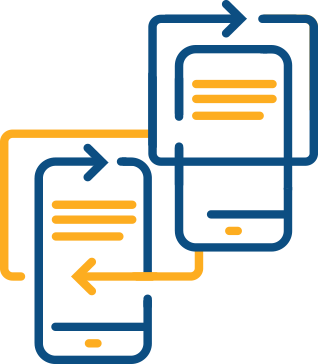 Reduce Customer Support Costs
In addition to more constant support, the customer support costs for your business will reduce dramatically in comparison to having to hire and compensate massive customer service teams. Especially if you are considering hiring 24/7 customer support teams, the costs can rack up pretty quickly. Chatbots are typically a one-time cost and do not require further spending afterwards. Instead, they just function all day every day and can solve a majority of basic customer service needs. Chatbots are known to reduce customer support costs for businesses by up to 80%.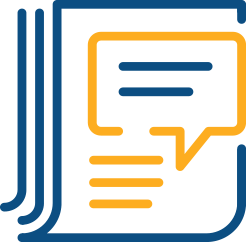 Global Support
One major benefit of using customer support chatbots is offering global support due to the lack of barriers inherent to using live customer support teams. Many businesses have a global customer base but a lack of customer support teams in the same time zone as their customer base. Unfortunately, this can result in certain customers rarely -- if ever -- having solid access to support for their needs. Chatbots, however, function globally over a range of messaging platforms, meaning that no matter where a customer is located, they have equal access to support as customers in the same time zone as the business.

Personalized User Experience
Customer support chatbots can be programmed to be more personified experiences, making the customer support process more enjoyable for the user. A more personified chatbot with its own personality is typically far more enjoyable for a user to interact with. There is, however, a happy medium. Finding the sweet spot of chatbot personality is an important step to ensuring better customer satisfaction rates. Most important is the ability of the chatbot to quickly and efficiently solve customer inquiries.