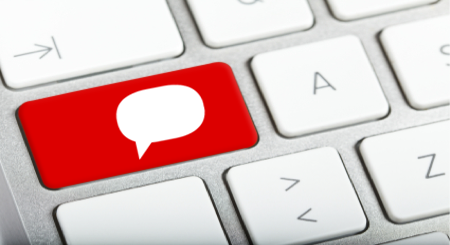 Organizations are beginning to implement Virtual Agent solutions for customer service all around the world as a result of cheaper structural costs and consumer preference vs. its human counterparts. It is demonstrated that consumers prefer to interact with these intelligent avatars when seeking assistance on CS inquiries.
Customers choose to be self-sufficient. A recent report from Forrester shows that only 28 percent of online consumers in the United States "prefer to contact companies via telephone or e-mail instead of using the institutional website for receiving answers to their questions". Since this percentage is represented by older aged people, it is clear that the number of consumers well disposed to dialogue with virtual agents will constantly increase.
The independent analyst firm CCM Benchmark predicts that the implementation of this solution will be a standard in the next 3 to 5 years. Meanwhile, Gartner estimates that by 2015, 50 percent of customer service centers will be online by virtual agents, and this number will raise to 85 percent in 2020.
What's Next
In general terms Virtual Agents represent the first contact line between customers and companies, for example to handle requests and inquires in the live chat service and to advice potential buyers in an e-commerce website. This data is the same of global statistics consultants like Gartner, which indicates that over 90% of currently registered implementations are related to customer service and e-commerce.
More over, a recent report made by the same consultant indicates that by the end of 2016, 70 percent of the leading BI providers will incorporate natural language systems as the ideal input method to capture user queries.
But according to the global virtual agent adoption trend, 2014 will be a crucial year in the evolution of this solution as companies begin to understand how this technology integration can reduce contact center costs up to 50%, while increasing customer satisfaction levels.
There is no doubt. The population of virtual agents is growing rapidly, and is expected to continue on their path to revolutionizing the Costumer Service Market. A central point: presented as Software as a Service (SaaS) solution, they are available to all kinds of companies, from big corporations to SMEs.