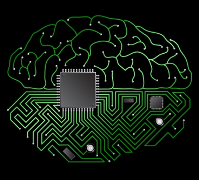 Since 1956 researchers have studied AI and their various specializations. However, this research was based on a couple of assumptions which are due for a rigorous revision. Previously, many AI solutions have attempted to solve all the problems with one system or function rather than multiple systems working together as in the human mind. The mind, memory and body function work both together and separately to solve any number of problems, and the way they work together (and alone) varies from problem to problem. The human mind alone applies various systems and functions to any given problem. Also, researchers have developed models that work more like computers, where everything is either one or zero. Real memory is filled with gray areas, ambiguities and inconsistencies, but functions in spite of not always being congruent.

Therefore, MIT is revisiting their Mind Machine Project with an initial $5 million grant and a five-year timetable to rebuild the AI field from scratch.
This team even proposes discarding the Turing Test, the long-recognized standard for determining artificial intelligence. Instead, MMP researchers want to test for a machine's comprehension of a children's book—rather than a human's comprehension of another human being—to gain a better understanding or the AI's ability to process and regurgitate thought.
The MMP project is led by Newton Howard, who came to MIT to head this project from a background in government and industry computer research and cognitive science. The project is being funded by the Make a Mind Company, whose chairman is Richard Wirt, an Intel Senior Fellow.
http://web.mit.edu/newsoffice/2009/ai-overview-1207.html