Have you ever dreamed of discussing the history of radioactivity with Marie Curie in person? It became possible. Museums, galleries and science centers plan to engage visitors in their exhibits by bringing intelligent avatars which represent historic figures, contemporary personalities or fictional characters.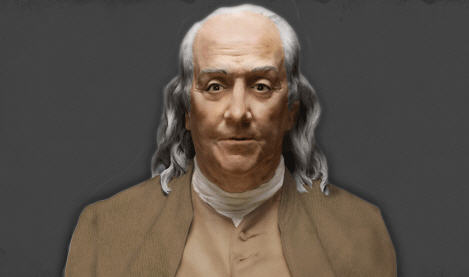 Somerset and Intellitar decided to deliver revolutionary tour guides: intelligent and interactive avatars created on their Intelligent Avatar Platform. They provide an unprecedented level of tailored information and greatly enhance visitors' experience.
An intelligent avatar created on the IAP consists of a brain, a visualization and a unique digital voice. Life experience of a historic figure (or multiple individuals) is assembled into a knowledge base. Visualization is photo realistic, digitized via an imaging system into the IAP's Creator Console. Avatars may exhibit genuine emotional expressions and realistic facial movements.
The character may respond audibly to spoken or typed questions thanks to the voice which is selected from a large digital voice library. The user interacts with the on-screen avatar interface and is provided with a real time responses. It adapts to the specific characteristics of its use, therefore two identical avatars placed into two different environments would end up with knowledge based on the unique interactions of each user.
http://www.gosomerset.net/main/intelligent-avatar-platform/