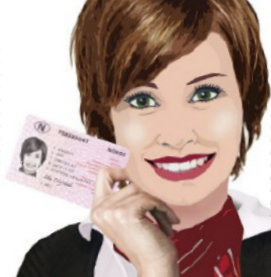 Statens Vegvesen, which translates as the Norwegian Public Roads Administration (NPRA) is an autonomous agency within the State's Ministry of Transport and Communication. Responsible for the planning, construction and operation of the national and county road networks, NPRA is also in charge of vehicle inspections, driver training
and licensing.

NPRA was struggling to manage an increasing volume of calls, coupled with restrictive public opening hours. The obvious solution was to move some of the routine queries to the website and relieve the pressure on the advisors employed in its seventy-two Traffic Stations, enabling them to concentrate on more complex enquiries.

Artificial Solutions' strong Nordics presence and native Norwegian-speaking staff were a key decision-making factor for NPRA, and Trude Gjerstad Strand, Project Leader and Senior Advisor, set about developing a pilot that would concentrate initially on vehicle registrations, ensuring that the public had the right level of documentation before visiting NPRA offices in person to complete the process. NPRA chose to implement the pilot project in-house, in partnership with Artificial Solutions.
Home grown virtual assistant
"The first challenge was to develop the image of the virtual assistant," says Strand. "We wanted to promote a young culture and had our in-house designers come up with two options, a blonde and a redhead. We set up some focus groups of staff and their families and friends to garner opinions; the end result was IDA (Interactive Digital Assistant), Norway's first public sector virtual assistant. She is young, but still old enough to be taken seriously and has a friendly face that is welcoming and reassuring.
Whilst IDA's image was being developed, we also had some of our most experienced call centre advisors working on the questions IDA would answer. Whilst some of the virtual assistants we had looked at previously were able to give several different answers to the same question to reduce the perception of automated responses, we made the decision to limit our Teneo Virtual Assistant to have on average five answers per question, although some questions have up to twenty-five different responses.
One of the main reasons for this is that every answer we give has to be correctly worded. One misunderstanding might involve the department being sued by the public, a situation we obviously want to avoid. Artificial Solutions' native Norwegian-speaking staff were therefore a key reason in our vendor selection process."
The pilot scheme was a great success. After studying the data Strand could see that over 40% of the questions were about driving licences, so a decision was made to extend IDA's knowledge so that she could answer these too. In just four months, IDA had an excellent knowledge base of questions from just a couple of days work each month updating her answers, based on the real questions she was being asked. With over 12,000 pages on the website finding the correct information is not always an easy task, but using IDA makes it an easy task for the public, whatever the time.
IDA does the work of seven advisors
In 2010, IDA had over 235,230 dialogs, providing answers to over 563,000 questions. It now takes NPRA staff just ½ day per month to ensure that IDA's knowledge remains current. In 2010, IDA answered, on average, 926 calls a day, giving an impressive return on investment. And it's still growing; in 2011 there was a further 20% increase in the use of IDA.
"Based on last year's figures IDA does the work of seven consultants," says Strand. "She is truly an integral part of the team and the call centre definitely appreciates her taking away many of the routine enquiries. We never forget her – even when we had a new uniform we made sure we changed IDA's too.
Looking back over what we have learned so far, I would definitely advise others to start with one clear area to test out the viability of using a virtual assistant and to ensure that another method of communication is readily available if the virtual assistant is unable to help. This not only makes it easier to evaluate, but also to put forward the case for additional budget to develop the virtual assistant further."
Moving queries to the web is considerably more cost-effective too. Each query dealt with in person costs an estimated 80NOK to resolve. In contrast, queries resolved by IDA cost a mere 4NOK each.
Following the pilot, Strand spent time with Försäkringskassan (Swedish Social Security Department), also an Artificial Solutions customer. The meeting enabled Strand to discover how Försäkringskassan had developed Hanna, their Teneo Virtual Assistant, and to discuss how to improve IDA. Following this visit, Strand started work introducing cross links to IDA (adding links at the end of answers to related subjects), and created seasonal links such as dates for changing winter or summer tyres to improve the customer experience even more.
"Right from the beginning Artificial Solutions has helped every step of the way from advice and consultation to arranging us to speak with other customers to find out about their experiences," concludes Strand. "IDA has transformed our operations, enabling us to offer a comprehensive service to the public online and releasing our highly experienced advisor from answering routine questions to provide more detailed answers on complex issues."
Related Chatbot:
Ida