Creative Virtual Ltd is seeking Development and Support Technicians to join our expanding London, UK and Stamford, CT, USA-based teams.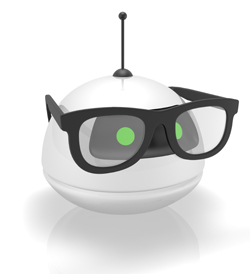 As a Development Technician you will be responsible for creating and updating rich user interfaces, helping to ensure smooth integration of our conversational systems with our clients' websites. The position involves a combination of front and back-end work (approximately 70/30).

This aspect of the role gives you the opportunity for your work to be visible on some of the most highly trafficked websites in the world, with high-profile clients ranging from leading financial institutions to social networking sites.
The Support aspect will involve diagnosing and fixing problems with front-end systems (typically required knowledge of PHP and JavaScript), web-based statistical packages, and eventually the conversational systems themselves..
Essential Skills
Standards compliant XHTML and CSS
Client-side scripting (JavaScript essential, Ajax useful)
Ability to work independently and manage multiple projects simultaneously
Advantageous Skills :
Server-side scripting (PHP primarily, ASP, ASP.NET useful)
Familiarity with building basic SQL queries (experience with MySQL a plus)
Windows Server 2003 and IIS 6.0 Administration
MySQL Server Administration
You should be a self-motivated individual with an enthusiasm and ability to learn new skills quickly.
Please email your CV and supporting information to us or visit http://www.creativevirtual.com/jobs.html. Feel free to include any samples of css, html, JavaScript and any other relevant work of which you are proud.
* No phonecalls or recruiters please