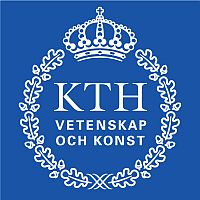 There are up to 4 PhD postitions in Speech Technology and Communication open at KTH Royal Institute of Technology in Stockholm, which is Sweden's leading research and education institution in Information Technology, with activities at both KTH and Stockholm University.

The goal of the positions is to contribute to the research foundation for speech technology in tomorrow's conversational systems. A central research area is spoken interaction with artefacts like robots and avatars in virtual environments, based on human-like communication models. Face-to-face interaction implies audiovisual communication, where visual signals from face and body movements are of great importance.
Anticipated specializations of the PhD positions include:
Conversational human-robot interaction
Speech synthesis for human-like dialog
Avatars that interact through speech, gesture or sign language
Studies of situation-sensitive dialogue behavior
For more information about Speech Communication & Technology Group go to Speech Group current projects.
The positions are salaried 4 year employments, presently starting at 2600 euro/month increasing to 3200 euro/month for the last year. Tuition is free.
How to apply for the described position? Go to KTH Vacancies website. Application deadline is December 15th, 2011.