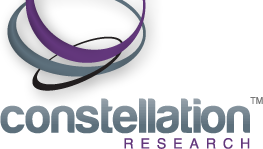 VirtuOz, Inc., the leading provider of intelligent virtual agents (IVAs) for online marketing, sales, and support, today announced that Kaspersky Lab has been named a Constellation Research SuperNova Awards semi-finalist for its groundbreaking use of Lena, an IVA powered by VirtuOz.
Selected from a pool of more than 120 applicants, Kaspersky Lab joins other industry luminaries such as Autodesk, IBM, Johnson & Johnson, Microsoft and SAP that have advanced to the semi-finalist stage for the successful application of emerging and disruptive technologies within their organizations.
"Kaspersky Lab, a known innovator in their respective space, has one of the most advanced and robust virtual agents available on the market today," said Alex LeBrun, CEO and president of VirtuOz. "We are honored to partner with progressive customers such as Kaspersky that are willing to explore new customer engagement frontiers in order to deliver award-winning customer experiences."
Constellation's Principal Analyst and CEO, R "Ray" Wang noted, "The judges saw an increase in the quality and quantity of this year's entries. A common theme among the 2012 semifinalists – defined ROI and metrics, best practices on how to transform an organization, and real calculated risk taking inside the organization. These semi-finalists should be applauded for their courage in taking their organizations to the next level in a tumultuous business climate."
An all-star cast of judges selected the semi-finalists who embody the SuperNova spirit to innovate, overcome adversity, and successfully deliver market-changing approaches. Applicants were subjected to a vigorous set of criteria that reflect real-world and pragmatic experience.
Winners will be determined by a combination of popular vote and the judges and will be announced at the Constellation's Connected Enterprise gala dinner on November 9, 2012. To vote for the Kaspersky Lab intelligent virtual agent solution powered by VirtuOz, go to the customer experience category here. The polls close at 11:45 p.m., PDT on November 2, 2012.